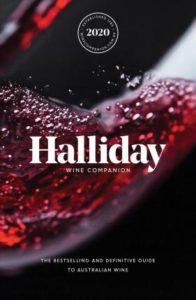 The recent release of James Halliday's Wine Companion 2020 included 15 Tyrrell's wines scoring over 95 points. Tyrrell's receive exceptional ratings across the board for their classic Hunter varietals of Semillon, Chardonnay and Shiraz
The Hunter Semillons received high praise, with Halliday describing the Museum Release 2013 Vat 1 Hunter Semillon as "classic stuff" receiving 97 Points. The Hunter Reds also obtained high accolades, especially 2017 Johnno's Shiraz, 2017 4 Acres Shiraz and 2017 Vat 9 Shiraz, all receiving 97 Points. Proving a stellar 2017 vintage year.
Read the link below for our highlights or read the full tasting notes in the Australian Wine Companion 2020 Edition, available now.