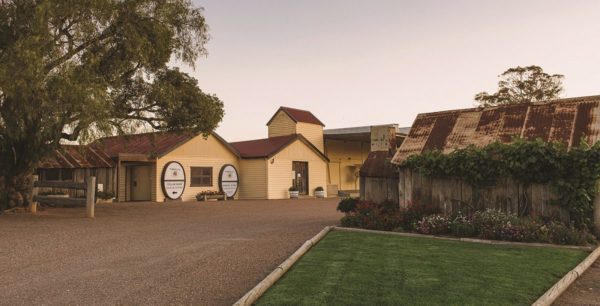 About Us
Tyrrell's is one of Australia's most acclaimed family-owned and operated wine producers and a foundation member of Australia's First Families of Wine. Established in 1858 and based in the Hunter Valley, Tyrrell's has an extensive product range including several iconic Australian classics and is a leader of the Australian wine sector.
About The Role
We are seeking an enthusiastic and dedicated person to fill a full time role within our Vineyard team in Pokolbin.
Tyrrell's are the custodians of some of the rarest and oldest vine material in the world. This is a hand's on role that will require an understanding of a variety of vineyard activities, in accordance with seasonal requirements in order to assist in the development and maintenance of the vineyard. This role will include some overseeing of staff in day-to-day activities.
Duties include:
Vineyard Machinery Operations – tractor and implements
General in season vine maintenance
Pruning
Hand picking
Irrigation Repairs/Operations
Harvesting Operations
Soil Management Operations
Herbicide & Fungicide Spraying
Pest and disease monitoring
Skills & Experience:
Self-motivated
Farm / Viticulture or Horticultural Experience
Cane pruning experience preferred
Previous Mechanical Harvester operating is an advantage
Tractor operations
Drivers Licence
Chemical Users Certificate
A remuneration package will be negotiated with the successful applicant. There is also a possibility of shared accommodation on site.
To apply in complete confidence, please email your covering letter and current CV to our Human Resources Officer at [email protected]
Please note, only shortlisted applicants will be contacted and applications close on Thursday 30th September, 2021.