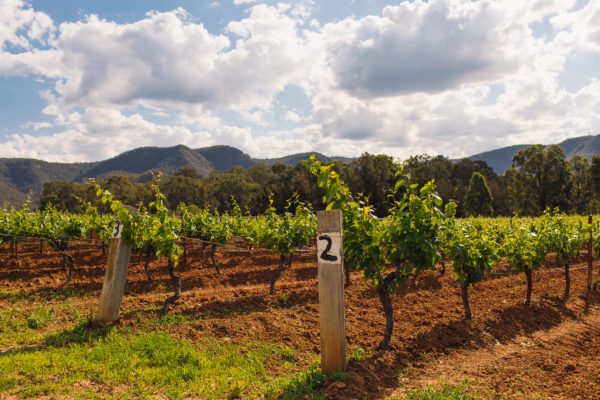 From 2018, Tyrrell's Wines will be celebrating the new vintage of the Winemaker's Selection range by releasing the wines once a year on the 1st July.
The demand for these small production wines has begun to outgrow their unique vineyard sources and this is our way to celebrate the new releases and ensure consistency of supply.
The Winemaker's Selection range was created by third generation family member, Murray Tyrrell, in 1965 when he set out to designate the best wines from each vintage. This was done by naming them after the cask (or 'vats') in which they matured. In those days, there were predominantly large old oak barrels for fermentation and maturation for both white and red. Over the years the barrels have been updated but the original numbers endured.
These wines are only bottled in the years when we believe that they are of the highest quality possible. Made with limited winemaker intervention, cellared in pristine conditions and released with what we consider a minimal bottle age, the Winemaker's Selection has the ability to gracefully develop in bottle for many more years.
2013 VAT 1 SEMILLON
Only ever made from our exceptional old blocks of Semillon, the centrepiece of which is our Short Flat vineyard with the oldest planting being from 1923. The unique soils provide the Vat 1 characteristic length of fruit. A fine Semillon vintage in the Hunter Valley. The length and power of fruit is what sets this Vat 1 apart from the other recent vintages.
2015 VAT 47 CHARDONNAY
Sourced entirely from our Short Flat vineyard, whose original Chardonnay vines were planted by Murray Tyrrell in the late 1960's. 2015 had good rain throughout winter and in December. All fruit was handpicked and then immediately basket pressed. Matured for 8 months in 20% new French oak barriques with no malolactic fermentation.
2017 VAT 63 CHARDONNAY SEMILLON
Arguably the most unique wine Tyrrell's produce and made purely because the family love the style so much. Traditionally released at a younger age than the other whites in the range. Fruit was picked from the HVD, Debeyers and Pokolbin Hills vineyards. The grapes were vinified separately; with the Chardonnay in French oak barriques and Semillon in stainless steel. A blend of 70% Chardonnay, 30% Semillon.
2016 VAT 9 SHIRAZ
Sourced from the oldest and best blocks on the property; the 1892 8 Acres, 1968 Contours and 1968 Weinkeller vineyards. With an average vine age of 66 years, all the fruit is dry grown on red volcanic clay over limestone soils. Matured in mostly newer large French oak casks for 14 months until blending. An elegant Vat 9 in the same vein of some of the great Hunter River Burgundies of the past.