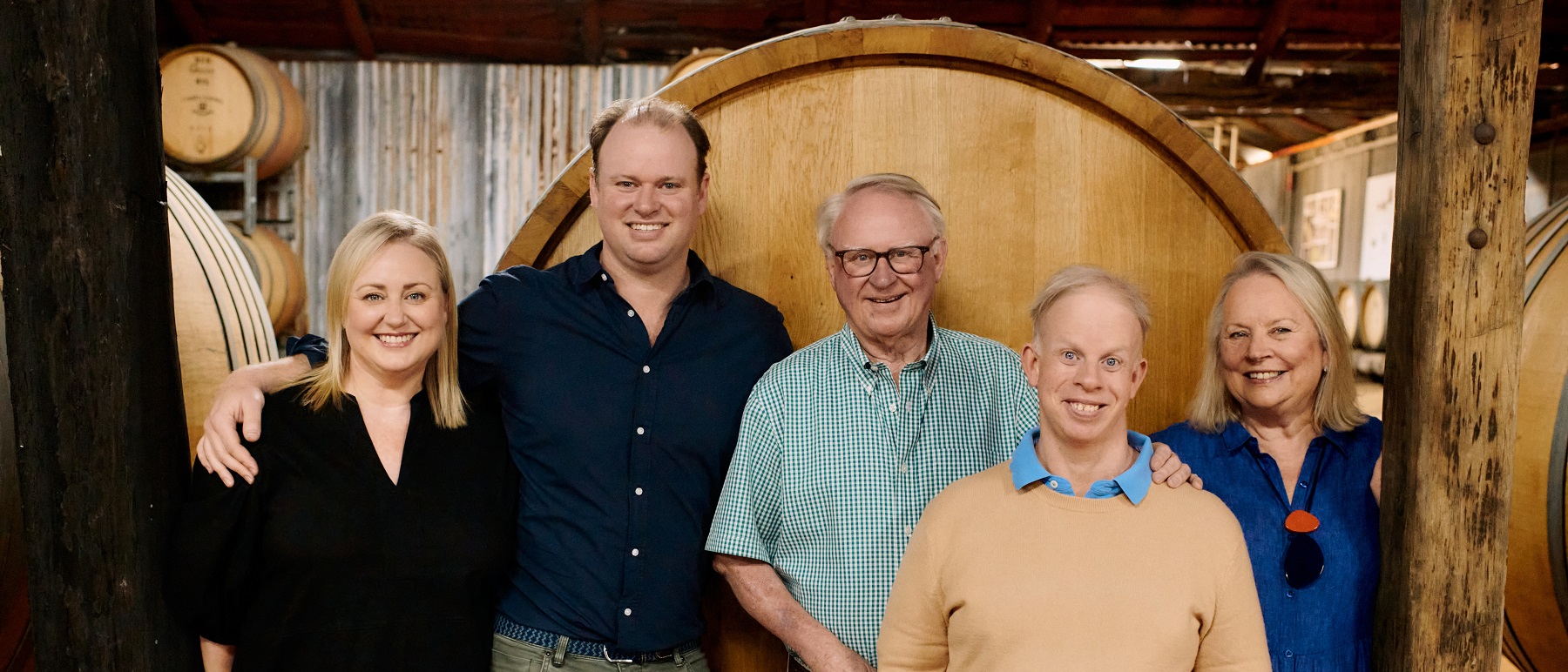 Tyrrell's is as much a part of the fabric of the Hunter Valley as the Semillon and Shiraz vines we've been nurturing since our founder, English-immigrant Edward Tyrrell, first planted them during the mid-19th century.
Having lived and breathed wine growing and winemaking in the Hunter Valley for more than 160 years, we've amassed an unrivalled knowledge of what makes the Hunter one of Australia's, and indeed the world's, greatest winegrowing regions.
Over those 160-plus years, Tyrrell's has been a constant in both the Hunter Valley and Australian wine industries. We helped to pioneer what are now two of Australia's favourite wine varieties – Chardonnay and Pinot Noir – and have been instrumental in establishing Hunter Valley Semillon as one of the world's iconic wine styles. Our Vat 1 Semillon is Australia's most awarded white wine, having won almost 5,500 medals and more than 330 trophies.
Our long history in the Hunter Valley has enabled us to identify the region's best vineyards, 11 of them more than a century old; to ascertain the best blocks within those vineyards; and to craft wines from those blocks that clearly reflect their origins. The Tyrrell family owns eight of the 11 oldest vineyards in NSW and uses fruit from these ancient vines to craft the wines that make up our Tyrrell's Sacred Sites. Among those wines is our Old Patch Shiraz, which has been awarded a perfect 100-point score for four releases in a row – 2014, 2017, 2018 and 2019 – by influential US wine journalist James Suckling. (Note: Old Patch was not made in 2015 or 2016.)
While the Tyrrells are all aware of, and have a deep respect for, the foundations put in place by their forefathers, they are also always looking to the future. "It's a humbling experience to be able to go out every day and work with vineyards that were planted by my grandfather, my great grandfather and my great, great grandfather," says fifth-generation winemaker Chris Tyrrell. "And while the Hunter Valley was Australia's first grape-growing region, it's still a progressive wine region. No-one rests on their laurels here, and at Tyrrell's we are very much a part of that, constantly looking to innovate and stay ahead of the curve." As Chris and his father, Bruce, say, it's all about keeping half an eye on the past and one and half eyes on the future.
Tyrrell's was among the founding members of Australia's First Families of Wine, an organisation that helps to build awareness of premium Australian wines and their heritage. With a fifth generation now involved in the business, Tyrrell's will continue to remain family run, with each generation focused on passing the business to the next in better condition than they received it, all the while being guided by Edward Tyrrell's motto: "Nothing is great unless it is good."
The Tyrrell family pictured above, left to right: Jane, Chris, Bruce, John and Pauline.